The Glen Ellyn Lakers FC supports both boys and girls soccer teams. The club supports girls teams from age groups U8 through high school and boys teams from age groups U8 through high school.
Each age group can support multiple teams. Players are placed on teams based on evaluations by the Future Pros Soccer trainers at tryouts. For regular season games, teams are placed in divisions that commensurate with the skill set of that team. The divisions for boys are defined by the Northern Illinois Soccer League (NISL) and the divisions for girls are defined by the Illinois Women's Soccer League (IWSL). Teams also compete in various tournaments throughout the year against teams of similar competition.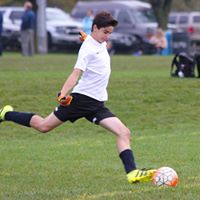 Eligibility
The Lakers supports teams from ages 7 through 18. The club has both boys teams and girls teams at all age levels. While many of our players reside in Glen Ellyn, you are not required to be a resident of Glen Ellyn to play for the club. Both residents and non-residents are welcome and encouraged to join the club at all age groups.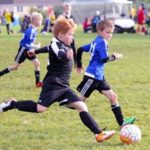 Time Commitment
The Lakers Club is a full-year program. The fall season begins in late August and ends in late October. The spring season begins in mid-April and ends in mid-June. Each season includes (20) 90 minute practices (10 weeks, 2-3 times per week), 10 league games, 5 away and 5 at home, one week of summer camp and 5 hours of winter indoor training.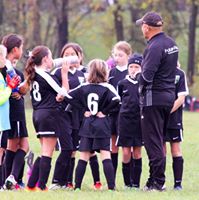 Trainer – Coaches
The coaches for games and practices are professionally certified trainers from Future Pros. Most have played at an international level and have many years of experience both playing and coaching.
The Glen Ellyn Lakers are a travel soccer club, not a recreational league. As a travel soccer club, the two primary goals are to create and develop competitive teams that are successful at every level and to promote player development. There is no minimum playing time requirement in terms of minutes per game or percentages per game. Playing time is at the trainer's discretion and is based on game situations. For all age levels, playing time is also based on regular attendance at practices and games as well as a positive attitude towards the game and the team. At the lower age levels, U8 through U10, all players should receive meaningful playing time in every game.